The Museum Folkwang
Art and more in the middle of Essen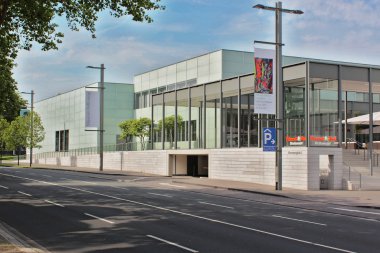 Essen's Museum Folk­wang is an art museum that was originally founded in Hagen and found a new home in Essen in 1924. In 2010 it reopened after a rebuilding phase based on plans from the architect David Chipperfield that lasted several years. It houses a comprehensive and valuable art collection.
Large art exhibits, for example with works from Vincent Van Gogh, Caspar David Friedrich, and Edward Hopper, attract more than a half million visitors and make the Museum Folkwang one of the most important museums in the country.
Pla­n your visit to the Folk­wang Muse­um ahead of time and stay at an apartment hotel or hotel near the museum.


 Address Museum Folkwang

Museum Folkwang
Museumsplatz 1
45128 Essen
 Opening hours

Monday: closed
Tuesday - Sunday: 10:00 am -6:00 pm
Thursday and Friday: 10:00 am - 8:00 pm

 Admission
Admission to the permanent collection is free.  
An admission fee is only charged for special exhibits.

 www.museum-folkwang.de