Evonik Industries AG headquarter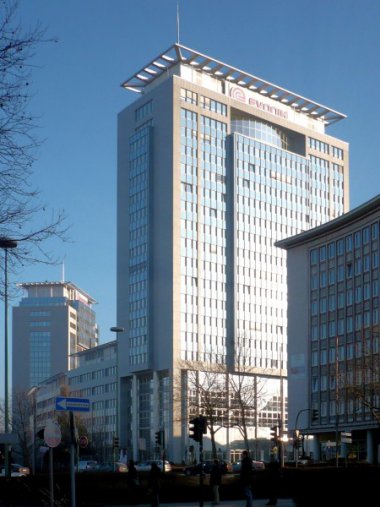 Evo­nik Indus­tries, a stock-market-listed chemical company with 33,000 employees, was founded in 2006.
The company's headquarters are in Essen as well as a modern production site (Gold­schmid­strasse 100 in 45.127 Essen).
The company generates 12.7 billion Euros annually (as of 2013) and holds over 26,000 patents and 7.500 trademark registrations.  Evonik operates world-wide and has production sites in 24 countries including China, India, North Africa and South America.
Evo­nik Indus­tries is one of the world's largest and leading companies in the specialty chemicals sector.
Do you have an appointment at Evo­nik Indus­tries and are looking for a nice hotel room or a company apartment in the direct vicinity? Then choose our friendly hotel.

We have special offers for your stay in the lively city of Essen and will make your visit as comfortable as possible.

We will be happy to help you!
 Address Evonik Industries AG

Evonik Industries
Rellinghauser Straße 1-11
45128 Essen

 www.evonik.de