RWE Tower in Essen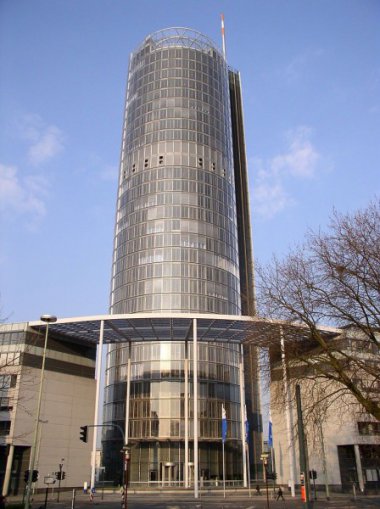 The RWE Tower is located in Essen's city centrer and can be seen from far away thanks to its 127 metres. It is a striking building, one that defines the city in the Ruhr region.

The RWE Tower is the headquarters of the energy provider, RWE, and is located at Opern­platz 1 in 45128 Essen.
The building was designed by the architecture office of Ingenhoven, Overdieck, Kahlen and Partner and completed in 1996. It consists of an eye-catching facade and has 26 floors and 56.000 square meters.
Interested tourists can visit the tower. Regular guided tours are offered.
Do you have a business appointment in the RWE Tower and are looking for a hotel room or a company apartment in the direct vicinity?
Then choose our friendly hotel in the lively city of Essen. We offer comfortable and convenient hotel rooms and company accommodations for your stay in the diverse Ruhr region.

The Petul Hotels are looking forward to your visit!
 Address RWE Turm

RWE Turm
Opernplatz 1
45128 Essen

 Free guided tours

Every third Saturday in the month from March to October beginning at the full hour from 9am to 4pm