STEAG GmbH in Essen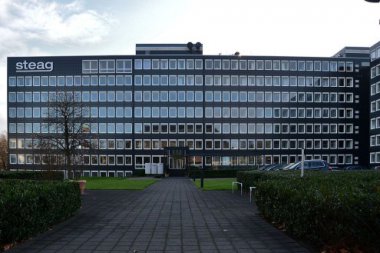 STEAG GmbH is a limited liability company with approximately 6.000 employees and is also the fifth largest electricity provider in Germany.
STEAG GmbH has its headquarters in the Rüt­ten­schei­der Straße. The company runs a total of 8 coal power plants and two refinery power plants in Germany, as well as three power plants in other countries and has an annual turnover of 2.8 billion Euros (as of 2010).
The company's origins date back to the 1930s when it was founded as the Steinkohlen Elektrizitäts AG. Its main business has always been electricity generation and it can look back on a long tradition in this area. 

Do you have an appointment at STEAG GmbH?
And you're looking for a comfortable hotel room and accommodations for your employees? Then come and stay in our friendly hotel close to STEAG GmbH.
We will make your stay in the lively and diverse Ruhr region as comfortable as possible.
We look forward to your visit.