The Hügel Park at the Villa Hügel
A bit of green Ruhr region history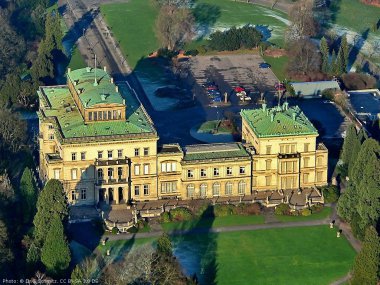 The industrial magnate, Alfred Krupp, had the Hügel Park and Villa Hügel planned and built in 1869, implementing his own ideas and concepts. He created a park with differing areas and transplanted fully-grown copses in the Hügel Park.
After his death, his son continued to develop the park and it grew more and more into a representation grounds and a home for rare and exotic plants. The Hügel Park today does not reflect the original planning approach but it is still an imposing park in a special location with a meaningful history in the Ruhr Region.
Are you interested in a walk in the footsteps of the Krupp family? We offer accommodations and hotel rooms in the lively city of Essen for a stay close to the park and villa.
 Address Villa Hügel

Villa Hügel
Hügel 15
45133 Essen

 Opening hours
Monday-Sunday: 08.00am-8pm

 Admission Villa Hügel + Park

Adults: € 5,-

 www.villahuegel.de