German Mining Museum in Bochum
A superlative museum – discover and experience coal mining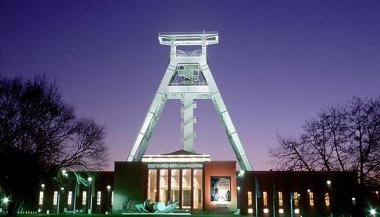 The German Mining Museum in Bochum is located in the heart of the Ruhr region.
It is a special and superlative Museum! The German Mining Museum is the largest mining museum in the world with over 350,000 visitors each year. It consists in part of a real coal mine.
Visitors can experience first-hand what it was like to work underground. The Museum also illustrates the history of mining from pre-Christian times to today in a permanent exhibit.
Special exhibits provide information about other mines throughout the world.
 Address German Mining Museum

Deutsches Bergbau-Museum
Am Bergbaumuseum 28
44791 Bochum

 Opening hours

Monday: closed
Tuesday-Friday: 08:30 am -5:00 pm
Saturday and Sunday: 10:00 am - 5:00 pm

 Admission

Adults: € 6,50
Reduced: € 3,-

 www.bergbaumuseum.de