Essen City Centre
A well-known and popular shopping destination in the Ruhr region.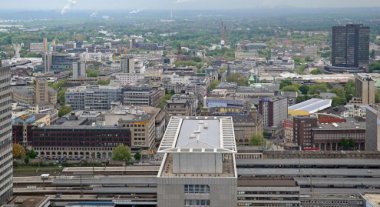 The centre of the Ruhr city Essen is, like most large cities, characterised by a densely populated inner city structure.
Essen's city centre is only 0.94km² big and has 3,551 residents. Numerous tall office and administrative as well as some historical buildings like the Cathedral and the Church of St. Gertrud shape Essen's downtown.
In addition, Essen is considered one of the most well-known and popular shopping destinations in the Ruhr region. Many large shopping streets and modern shopping centres, like the ones at Limbecker Platz and Porsche Platz, attract thousands of visitors and guests daily to the city with its 566,862 residents.
Are you visiting Essen as a tourist or do you have business here? Are you still looking for a good, comfortable hotel right in the heart of Essen's city centre? Then check out our friendly and centrally located hotel.

We offer our guests comfortable hotel rooms and furnished apartments. Be our guest in the diverse Ruhr region and we will make your stay as comfortable as possible!