City trips to Essen
11 Cities in One Swoop
If you like city trips in Germany, don't miss Essen! Where else can you get a whole metropolitan region instead of just a city?
The Petul Apart Hotels are the ideal starting place and retreat in the former coal district: convenient, authentic, in the heart of it all! Visit us and discover art, industrial culture, shopping and attractions, events and nightlife in the Rhein and Ruhr region ...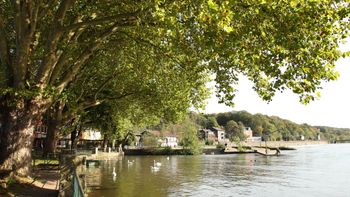 Petul Apart Hotel Am Ruhrbogen
Bochum Express
Bochum Express
- Includes the following program –

Day 1:
Upon your arrival, the Petul Group welcomes you to the spacious and modern apartments. Explore the beautiful surroundings at the old train stations and the green areas along the Ruhr River - maybe by bicycle?
Would you like to go out in the evening? The famous Bermuda Dreieck, just a couple of minutes away by car or train, fulfills all of your desires. Pubs, Bars, Restaurants and Clubs will entice you with a wonderful atmosphere!
Day 2:
Good morning, Dahlhausen! It's time to enjoy a delicious and fortifying breakfast. We have a bakery directly in our hotel and it greets you with aromatic coffee and warm rolls! You can plan your day with the city map while you are enjoying your breakfast. You can go shopping in the city, dream in the planetarium, or relax in the thermal bath. In the evening freshen up and head off to the
famous musical "Starlight Express"
! Excitement, optical highlights, and a wonderful backdrop await you!
Day 3:
Visit the famous Railway Museum, just 999m away on the Ruhr Nach einem leckeren Frühstück befindet sich in nur 999m Entfernung der Ruhr entlang, dass berühmte Eisenbahnmuseum! Historisch und beeindruckend, erfahren Sie alles über die Eisenbahngeschichte. Viel erlebt und gesehen, das Petul Team sagt  "Glück Auf und Auf Wiedersehen", denn die Petul Spezialitäten an verschiedenen Standorten in der Metropole Ruhr wollen entdeckt werden!
Our Services
2 nights in a comfortable apartment
2 breakfasts at the Brinker Bakery (directly in our hotel)
1 bottle of water in your room
Musical Tickets "Starlight Express" PK 5*
Snack-Special "Dinah" (alcohol-free drink and a pretzel in the theater)
City map
Use of the WIFI
Use of the bicycle basement
Free phone calls in the German landline network
Booking conditions:
* valid in the category 3 on Tuesday, Wednesday, Thursday or Sunday evening.
other performances and price categories for "Starlight Express" can, of course, be booked for an additional fee
a choice of seats is not possible
the musical ticket is reserved in your name and deposited at the theater box office
Please note: Musical tickets and the snack special cannot be refunded or exchanged; if you default on the trip, the price of the tickets and snack cannot be refunded.
A reservation can only be made with a credit card or Paypal payment
Payment in full is required at the time of booking
Book a city trip to Essen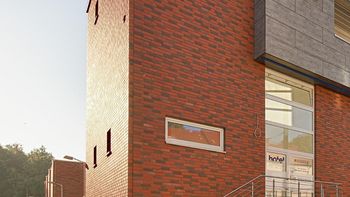 Petul Apart Hotel Residenz
Introductory Special
Introductory Special
1 night (Can be extended by additional nights up to a maximum of 7 nights.)
Three Petul Apart Hotels are located directly on the Culture line - the "Residenz" is one of them.
Please note that the included services are only valid for the duration of the package. Additional nights are excluded.