Petul Apart Hotels in Essen and Bochum
Experience the Ruhr Area. Discover Petul!
The Petul Apart Hotels in Essen and Bochum are the perfect place for private and business trips to the region.
The Ruhr region is (re)discovering itself! It is lively, diverse, charming and down-to-earth – and always worth a visit!
Labelled a Cinderella and doomed to fall at the end of the coal era ... and yet today it is one of the most exciting metropolitan regions in Europe.
Your Online Advantage
Best-price guarantee
Availability & prices in real time
Easy and safe booking
Immediate booking confirmation
Free cancellation until 6 pm*
Early booking discount 7, 14 or 30 days before your arrival
* not valid during exhibition and event periods
Petul: Convenient. Authentic. Right in the middle.
We want to give you personal space for the duration of your stay. On the one hand with modern, spacious rooms and apartments. And on the other hand with a high degree of flexibility and personal privacy...
Central locations with good connections – reach any destination quickly. Fair prices – for every wallet. Arrival and departure whenever you want.  And stylish, comfortable furnishings – so you feel at home even when you're staying longer. 


Rooms & apartments
Petul: Essen. Bochum. The Ruhr region.
The Ruhr region is more than just a place to live. It has become a way of life.
Experience the diverse offering of events, attractions, art and culture.
Go see the musical "Starlight Express", visit the World Heritage Site Zollverein Coal Mine or the Movie Park Germany, enjoy the culture in the Museun Folkwang, or while away your time at Lake Baldeney. The Petul Apart Hotels are the perfect starting point for all of your activities.


Petul: Conventions. Meetings. Seminars.
The Petul Apart Hotels are perfect for business travellers, convention visitors and exhibitors.
Use our meeting and seminar rooms in the
Hotel An der Zeche
for your company functions and benefit from teh modern ambience with
Ruhr region charm
.
The Petul Hotels in Essen und Bochum
2 Cities. 1 Region
Petul Apart Hotel Am Ruhrbogen - Your apartment hotel in Bochum-Dahlhausen
The Petul Apart Hotel Am Ruhrbogen was founded in 2011. Thanks to its convenient location at the historic railway station of Bochum-Dahlhausen, business travellers and tourists can explore the Ruhr metropolis not only from our numerous hotels in Essen, but also from Bochum. Look forward to a stimulating mix of nature and culture: fascinating riverside landscapes, green meadows and forests and numerous hiking and cycling trails that invite you to dreamlike tours. Thanks to the immediate vicinity of the railway museum and the Ruhr Valley cycle path as well as the unique industrial culture, culturally interested people will also get their money's worth when visiting our Apartment Hotel.
Petul Apart Hotel Ernestine - Your hotel in Essen-Stoppenberg
The unique Petul Apart Hotel Ernestine is particularly colorful and lively after the redesign of its exterior façade in 2013 and the subsequent interior design in 2015. Even from a distance, the Ernestine is an absolute eye-catcher - thanks to its special architecture and color scheme. Thus the hotel in Essen is exemplary for the Petul motto: very colorful! You can choose between standard rooms, economy rooms, standard apartments or holiday apartments. No matter which one you choose - your well-being comes first. Excellent cultural activities in the area round off your visit to our comfortable accommodation. Whether business or leisure guests - our apartments are ideal.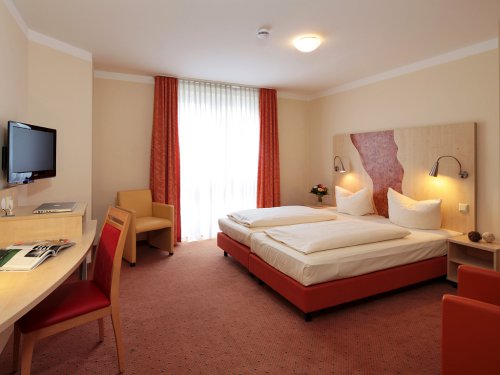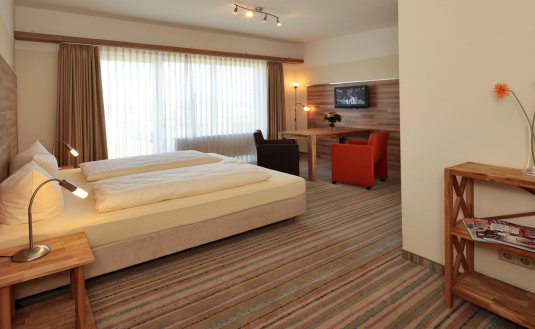 Petul Apart Hotel Residenz -Ihr Hotel in Essen-Stoppenberg
Beim Petul Apart Hotel Resi­denz, gegründet im Jahr 2006, ist der Name Programm. Denn "Residenz" leitet sich vom latei­ni­schen Wort "resi­dere" ab, was so viel wie "sich nie­der­las­sen" bedeu­tet. Also, kommen Sie nach Essen und lassen Sie sich nieder! Die Stadt Essen und unser Hotel bieten gute Gründe sowohl für einen kurz­fris­ti­gen als auch einen lang­fris­ti­gen Aufenthalt. Unsere von Luigi Colani entwickelten, innovativen "Boxswingbetten" sind Grund für viel positives Feedback und verwöhnen überwiegend unsere Businessgäste, die die Nähe zur Messe lockt aber auch unsere Freizeitgäste, die sich die Industriekultur und zahlreichen Sehenswürdigkeiten des Ruhrgebiets anschauen möchten.

Petul Hotel An der Zeche - 

Ihr Hotel in Essen-Stoppenberg
Eine schöne Symbiose aus Kul­tur und Moderne geht unser Hotel in Essen Stoppenberg ein. In Erinnerung an die Kohleindus­trie des 19. und 20. Jahrhun­derts haben wir den durch den Berg­bau beding­ten Schief­stand des Petul Hotels an der Zeche aufwendig aufbereitet. Die Zim­mer wur­den von Hand­wer­kern begra­digt, andere Ele­mente wurden schief belassen - ein charmantes Markenzeichen unseres Hotels An der Zeche. Erstaunlich ist auch die Farbgestaltung des Hotels, welche Ihren Besuch zu einem ganz besonderen Erlebnis macht. Ganz nach dem Motto "Echt schief, echt bunt!" begrüßen wir Sie in Essen-Stoppenberg>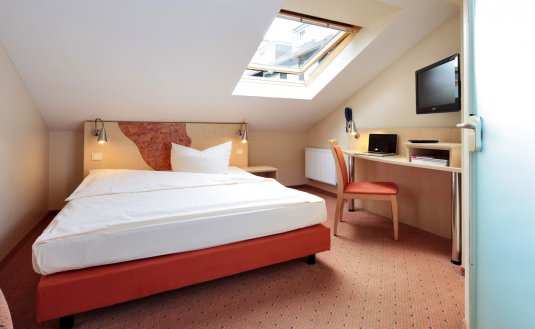 See you soon!
We - the Peters Family and the Petul Team - are looking forward to you!